Lady Elizabeth Anson 7th June 1941 - 1st November 2020
A tribute by Paul Thomas-Jeffreys
Words by Paul Thomas Jeffreys
I am so sad to have lost my dear friend Lady Elizabeth Anson who passed away in the morning of Sunday, 1st November 2020. Truly one in a million, she was a very special lady who, despite her privileged background, worked hard all her life.
Lady Elizabeth started her business – Party Planners – back in 1960. She never stopped working and absolutely loved it. Only one month ago I sat with her for three hours discussing the details of four parties planned for next year. She loved talking about flowers and was tremendously knowledgeable. Her attention to detail was legendary, she would miss nothing. Even though she was very unwell, talking about these parties brought her to life.
All of us in the events world owe Lady Elizabeth a huge debt of gratitude. She was the first party planner and invented the concept of party organising. I won't forget my first meeting with her and a client; the amount she would cover and discuss in one meeting was extraordinary, her experience and knowledge in every aspect were legendary. One minute we would discuss named varieties of scented roses, the next minute she would be advising on the exact order of a seating plan or telling her caterer to 'Never be afraid of a soufflé!'
I first heard of her when I started working at Kenneth Turner back in 1982. She sounded terrifying and we all came a cropper if we messed up. At that time she was the biggest name in the party planning business and knowing she was 'Royal' made the thought of meeting her intimidating to say the least.
In 1993, 4 years after starting Paul Thomas Flowers, I was doing a party in Claridge's and was told she was coming as a guest and to 'pull out all the stops'. I did so and was duly invited to her office to talk about working together. I was beyond excited. Our first job was a small birthday party in a garden down in Cornwall. I then saw the other side of her. She was such good fun, she made picnics every day and was so enthused and involved. This relationship continued for almost thirty years, never quite sure if I was going to feel intimidated or feel like I would be with my best friend.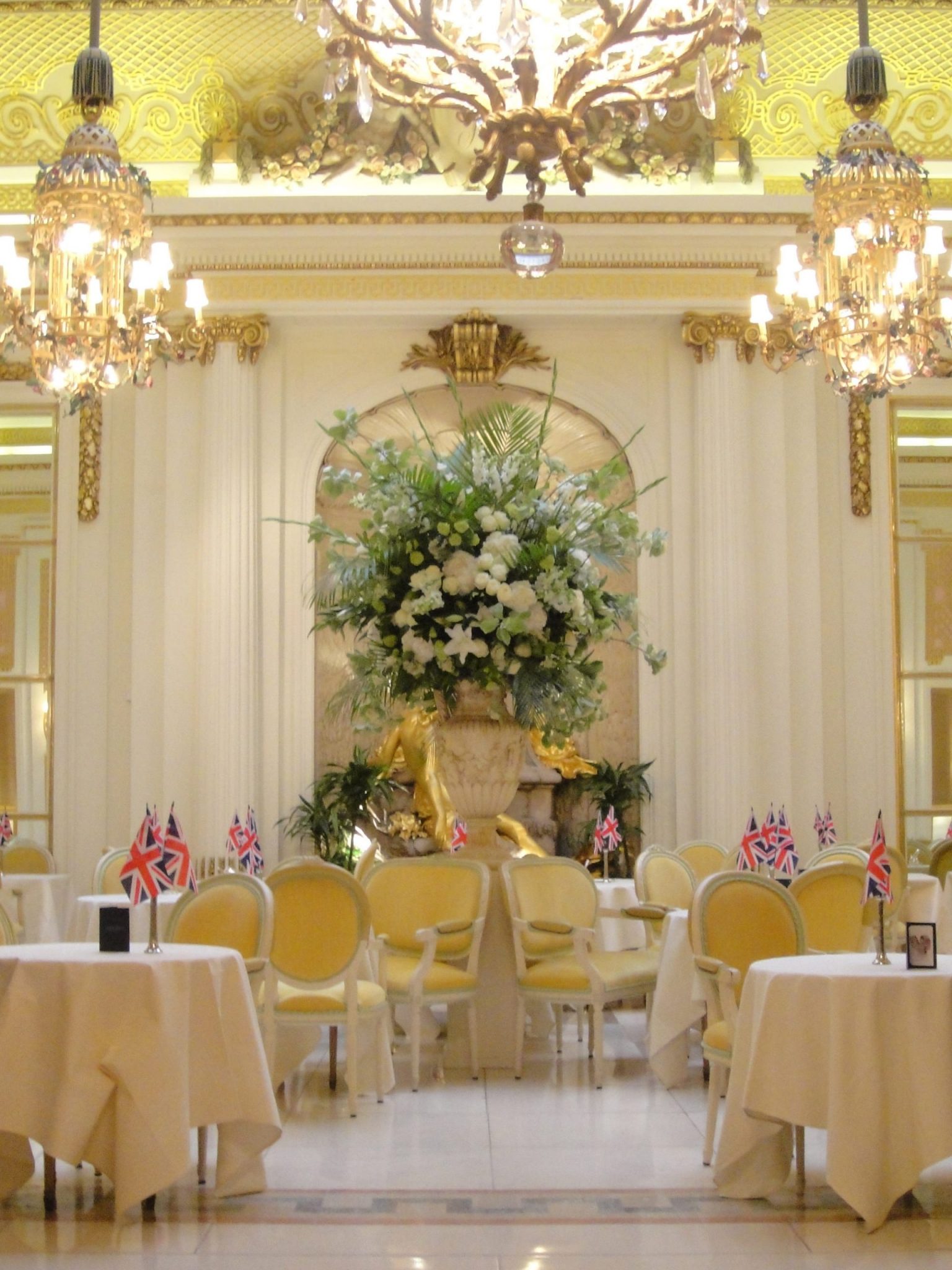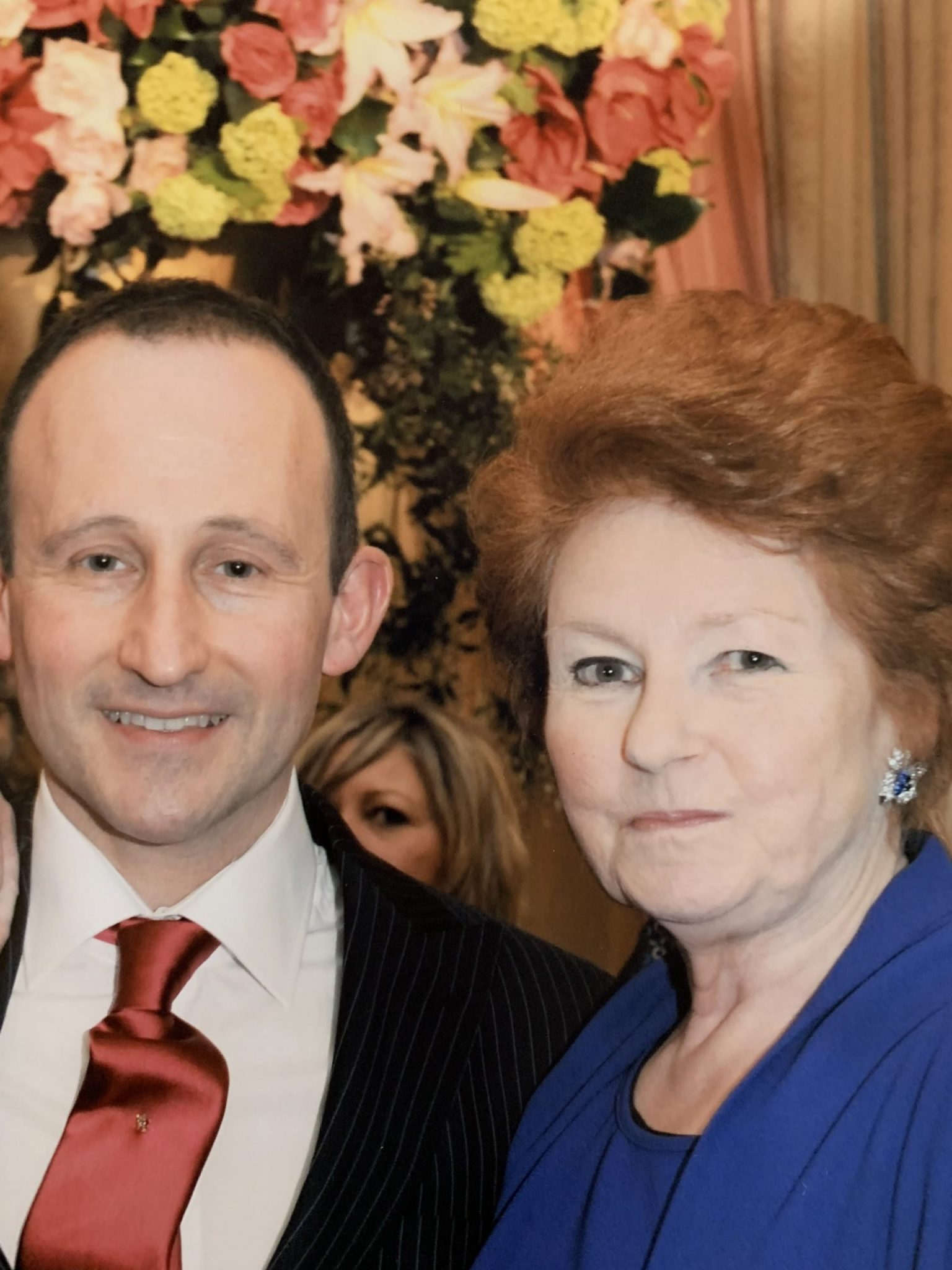 "I am so enormously grateful to her for all the amazing opportunities she has given me including clients I could only ever have dreamed of working with. She challenged me right to the end, pushing me to dream up new ideas, fresh ways of looking at things and how to create wonderful decorations often with restricted budgets."
Lady Elizabeth was so resourceful and even when she was clearly very unwell, she would never stop. One of her greatest qualities was loyalty. Once she found her team she would stick with us. It would be one of the best things about working with Party Planners; forging great working relationships with teams from production companies, caterers, photographers and collaborating with other florists.
Just before Christmas last year we were working on a small dinner party and she suddenly asked me 'Do you think The Queen would like to see your Christmas decorations at The Ritz?', to which I replied a rather dumbfounded 'Er, yes!'. She was straight on the phone to the palace and then The Ritz and had everything organised before we had finished setting up the dinner. A few weeks later I was able to walk HM The Queen down the Long Gallery of the Ritz and show her the huge Christmas tree we had installed. The proudest moment of my life.
Thank you Lady Elizabeth. Thank you for all the challenges, opportunities, fun and for your enduring friendship. I shall always miss you. God Bless you and rest in peace. Truly the end of an era.